About us
Established in 1987, ABC Travel Service is a full service travel agency specialized in the American military travel market. We have 5 offices: Mannheim, Kaiserslautern, Ramstein, Vilseck and one in Burbank, CA.
We work with individuals and tour groups. In addition to booking flights, hotels, rental cars, cruises and rail tickets, ABC Travel Service organizes all kinds of trips from self-drive holidays to safaris. Even though we are a german company, our travel professionals are fluent in english as well. Booking flights is our main business and we are an approved agent for more than 100 Airlines from all over the world. We have many negotiated flight rates that help travelers to save on flights, e.g. Military Rate, Military Dependent Rate, Student Rate etc.
Besides offering personal consultations in our offices, via phone and email, it is also possible to book travel services via our website.
Why ABC Travel Service?
Strong partners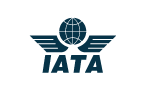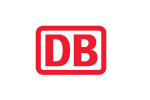 Professional
For 30 years ABC Travel Service offers travelers a full range of traditional travel agency services.
IATA licensed
As a licensed IATA – agency, ABC Travel Service offer many services around your flight, such as changes, cancellations and refunds. IATA-agencies are Travel agencies that have qualified for an IATA-License which allows them to sell tickets from all 136 IATA-Airlines.
Your advantages
ABC Travel Service is independent and only acts for the customer, because of our status as an IATA-agency, not the airline. Only IATA-agencies are able to offer special negotiated rates. We also consider everything before your flight departure and afterwards. Therefore, we offer services like Rail&Fly, Airport parking, Rental Cars, Hotels etc. ABC Travel Service can be contacted though various communication channels. We can easily communicate with airlines to let them know your wishes.
Specialized
We are specialized on USA-Travel and can offer special rates and conditions.
Versatile
Special rates for flights with almost all airlines in the world. Improved conditions with well-known providers of Cruises, Car Rentals, Hotels, etc. Complete Ticketing for Deutsche Bahn and booking possibility of worldwide Train Travel providers.
Wide range of services
Our range of services includes classic travel packages, dynamically packaged travel (e.g. Fly & Drive), Cruises, Event Tickets and Attractions, Flights, Car Hire, Hotels, Last Minute Travel, Train Tickets and Travel, Airport Parking, Transfer and many more.
Online
Independent online booking-platform since 2003 that gets regularly updated to the current technological standards.
Flexible
ABC Travel Service professionally organizes individual itineraries for single travelers, for groups, as well as for business travelers.
Commercial
Our partnership with Derpart increases our special competencies in taking care of business travelers.
Trained
We are continuously training our staff and work on improving our performance and service.
Independent
ABC Travel Service is not dependent on a particular tour operator, which means that we have a wider range of service providers and can choose from their great variety of offers to find the cheapest one for you.
Accessibility
Currently, we have 5 travel agency offices: Mannheim, Kaiserslautern, Ramstein, Vilseck and USA. With exclusively multilingual travel consultants there is a travel expert by your side almost around the clock. The search through a travel agency is less time-consuming thanks to professional consultants, the booking ultimately not more expensive and if something goes wrong during your vacation ,you have a competent contact person. ABC Travel Service is available 24 hours online, via email, at our offices (Mannheim from Monday to Friday 9-18h and Saturday 10-14h / Ramstein, Vilseck, Kaiserslautern from Monday to Friday 10-18h and Saturday closed) or by calling the hotline 0621-72920. Travel requests are usually answered within one business day.